After our Shanghai campus organized a fascinating team building trip to Kota Kinabalu for some members of staff, a team of employees from our Beijing campus was sent to Boracay to enjoy their holiday time. After a year of hard work they deserved a nice break. Since its establishment in 2005, That's Mandarin has been showing its dedication to creating an enjoyable working environment and offering its employees opportunities to travel around the world.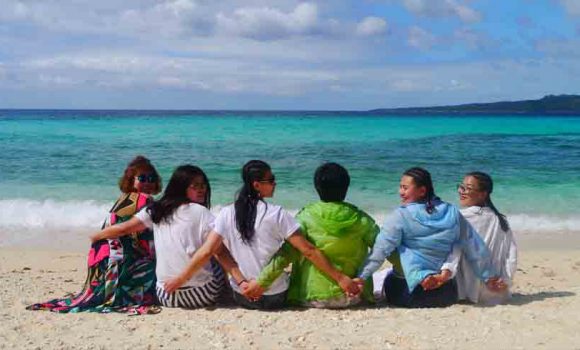 Having escaped from the hustle and bustle of life in Beijing, our team members immersed themselves in the tranquility of this beautiful island in the Philippines. However, besides having a relaxing walk along the beach and enjoying the stunning view of the sea, That's Mandarin also arranged some fabulous outdoor activities for the team, which offered every team member to have an unforgettable experience.
An exciting kart racing across the island was organized for our team members, which was the moment for all our team members to build a strong team spirit and make their way across the beach together. In addition, Boracay is an excellent place for snorkeling, and some of our team members grabbed this chance to take a close look at the mysterious underwater world.
Our team members received a warm welcome from the local people and were surprised to see that the locals could more or less speak some basic Chinese. Chinese learning is getting more and more popular. Being a top Chinese language school with over 10 years of experience in teaching Chinese to students of different levels from all over the world, we hope to see more people join us at That's Mandarin to explore the beauty of the Chinese language and culture.
Employee benefits are one of the priorities at That's Mandarin. More exciting trips across the globe will be waiting for our employees to join in the near future.